What do you love most about Wetaskiwin? Is it your favourite local restaurant – the place where you celebrate your family's most important milestones? Maybe it's the gift shop, packed with locally made treasures, where you can always find the perfect gift.
Or how about the friendly, efficient service you can count on, even if something goes wrong with your purchase – after all, we're all neighbours here!
Small Business Week in Wetaskiwin is the perfect time to reflect on the importance of supporting the backbone of the community: our local businesses. In a world where big-box retailers and online giants dominate, the city's small businesses stand apart.
"When you consider the local merchants that you know and support, it's not just about the price and variety of goods. You know not just what they do, but also why they do it and you get to see their connection to community through their support for community causes and local initiatives," says Vern May, Manager of Economic Development for the City of Wetaskiwin.
"These merchants have chosen Wetaskiwin not only for its distinct market advantage, but also because of the quality of life in the community as a place where they can not only build their business, but also raise their families."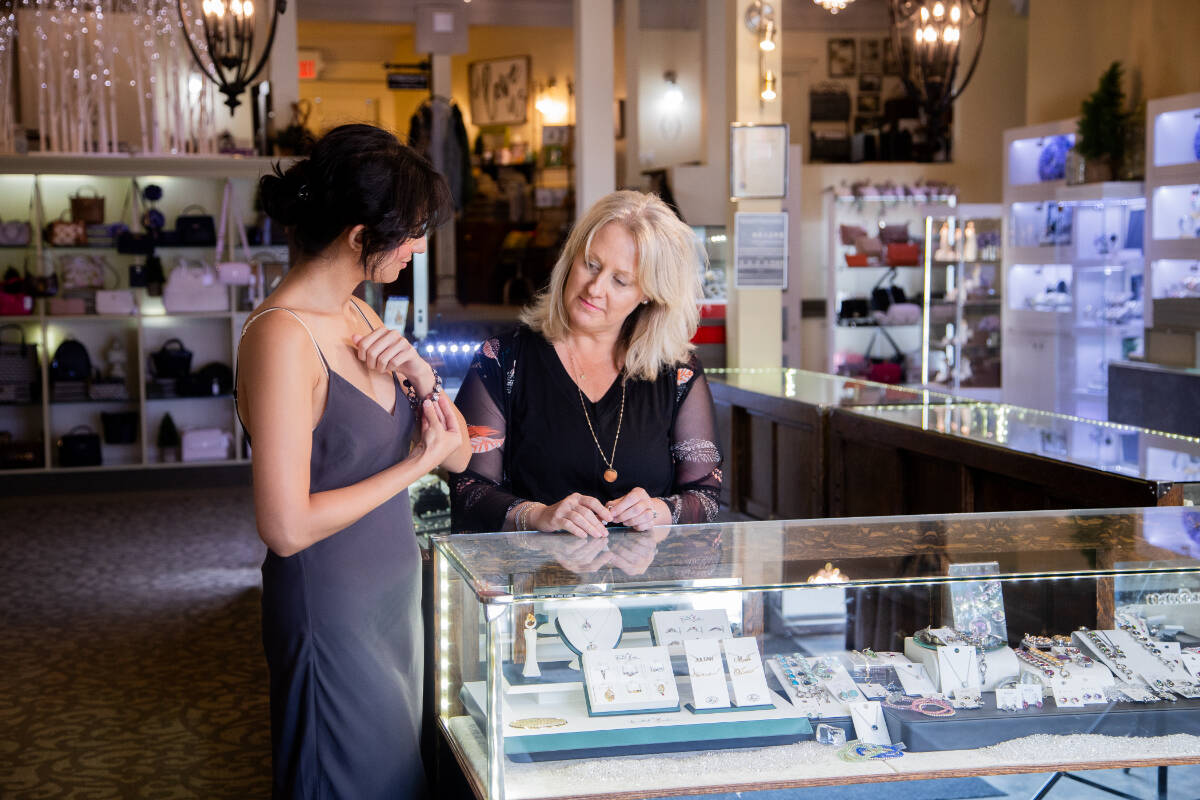 Here's why that matters:
Fostering Community: Wetaskiwin's local businesses aren't just places to shop, they're hubs of community interaction and connection – spaces for neighbours to meet, greet and share stories. They're also essential for preserving the city's unique culture and heritage, often reflecting the city's history and contributing to its rich, diverse identity.
Economic Benefits: Every dollar spent at a local business has a multiplier effect within the community. These businesses hire local talent, pay local taxes and often source products and services from other local businesses. This creates a ripple effect, stimulating the local economy and helping to maintain a robust job market.
Unique Experiences: Wetaskiwin's small businesses offer something that larger chains cannot: a unique, curated shopping experience. Whether you're browsing handmade crafts, vintage finds or one-of-a-kind piece from a local artisan, our businesses offer a distinctive charm that reflects our city's character.
Personalized Service: Wetaskiwin's small business owners and staff know your name and your preferences, and are always willing to go the extra mile. Shopping locally means getting personalized attention and support that you won't find from larger retailers.
Sharing Local Talent: In a city brimming with talent, local businesses often showcase the work of local artists, artisans and entrepreneurs. By supporting these businesses, you're investing in the dreams and aspirations of your friends and neighbours.
During Small Business Week, let's make a conscious effort to show our support for Wetaskiwin's small businesses.
Whether it's grabbing a coffee at a local café, exploring the downtown's charming shops or ordering from a family-owned restaurant, every action counts. By doing so, we contribute to the growth, prosperity and resilience of Wetaskiwin – why every week should be Small Business Week! Learn more about our local businesses at wetaskiwin.ca/1043/Discover-Wetaskiwin